How to Prepare for End of Financial Year
It's that time of year again, and what a year it's been! Business owner's across the globe were forced to adapt and reshape their businesses in order to thrive during the ever changing lockdowns and Covid restrictions. Now, before we can breathe a sigh of relief that this financial year is over, let's go over how you as a business owner can prepare for June 30th.
Here are our top tips on preparing for end of financial year:
Review your Accounts – Probably the most important aspect of preparing for the end of financial year is making sure all of your accounts are up to date. This means reviewing your payroll and STP lodgments, ensuring your accounts are all reconciled correctly, confirming you have all of the receipts you wish to claim, etc. If you've been doing the books yourself, perhaps you might consider having a bookkeeper or accountant review your files to ensure everything is up to date and meets the requirements.
2. Review your finance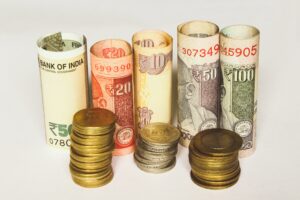 s –  Once your accountant or bookkeeper has ensured your file is all correct and up to date it's a good idea to sit down and review your finances. How did you track this year? How do your finances track against your monthly/quarterly/yearly budget? Did you meet your targets? Perhaps your finances fell shorter than estimated this year. It's important to understand the current and true financial position of your business to help determine what you as a business owner can do differently next year to put more dollars in your pocket.
3. Review your business plan – This is a great time to sit down and review your business plan. Maybe you want to be better prepared for unforeseen circumstances and determine what different avenues you can take to adapt to the changing environment. It's an important time to reflect on and remember what your goals and priorities are and develop a road map for getting there.
4. Reviewing your IT systems – We've come a long way since the days of spending hours on end hole punching, organising and filing all your documents and receipts. It's amazing that technology now allows us to manage all of these time consuming tasks with a click of a finger but it's no lie that sometimes this can leave your online files looking quite unorganised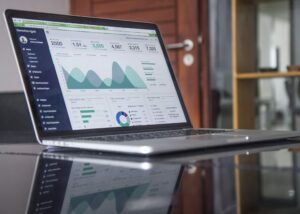 especially if you have multiple users working on the same system. Making sure you're working with a secure system is extremely important when working with confidential information. Are your systems up to standards? It's important to take some time to review these systems to help save you time and prevent the stress of dealing with it later on.
Need help preparing your books for the end of financial year? We at Sum and Substance work closely with businesses reviewing their accounts and cleaning up files to help ease the many end of year tasks!  Please contact us if you're interested in some more information. We can be reached at (03) 9424 9447 or info@sumsubstance.com.au. You can directly book in  a time to chat by clicking here.