Positives for Business Owners Post Covid
Positives for Businesses Post Covid
The complete humanity is going through distress with the Pandemic. Our heart goes out to families who have been affected by and have lost loved ones due to Covid.
This has been a challenging time for everyone, especially business owners. Business owners across the globe have been forced to adapt to the current environment and it will undoubtedly influence the way businesses run in the future. Innovation is the answer to a lot of problems and future problems.
So instead of thinking of this year as a write off, let's look at the positive influences this pandemic has on the future for business owners:
Work from home – "If you can work from home you must." Gone are the days where businesses need an office space in order to run and operate efficiently and successfully. Sure, working from home comes with its challenges and in some cases many distractions (especially for those that are homeschooling) but it's also given employees/employers an opportunity to try something they may have thought could never work.There's often fear around a lack of communication between your team members if they work remotely, however, online communication platforms like Zoom and Slack make it possible to offer support and remain connected. Many businesses have found there's been an increase in communication and productivity among their team since going remote. Another benefit to going remote is reducing the overhead and operational costs that come from rental spaces, this means more money in business owner's pockets. As an added bonus – businesses are no longer limited to where they operate/hire based simply on their geographical region!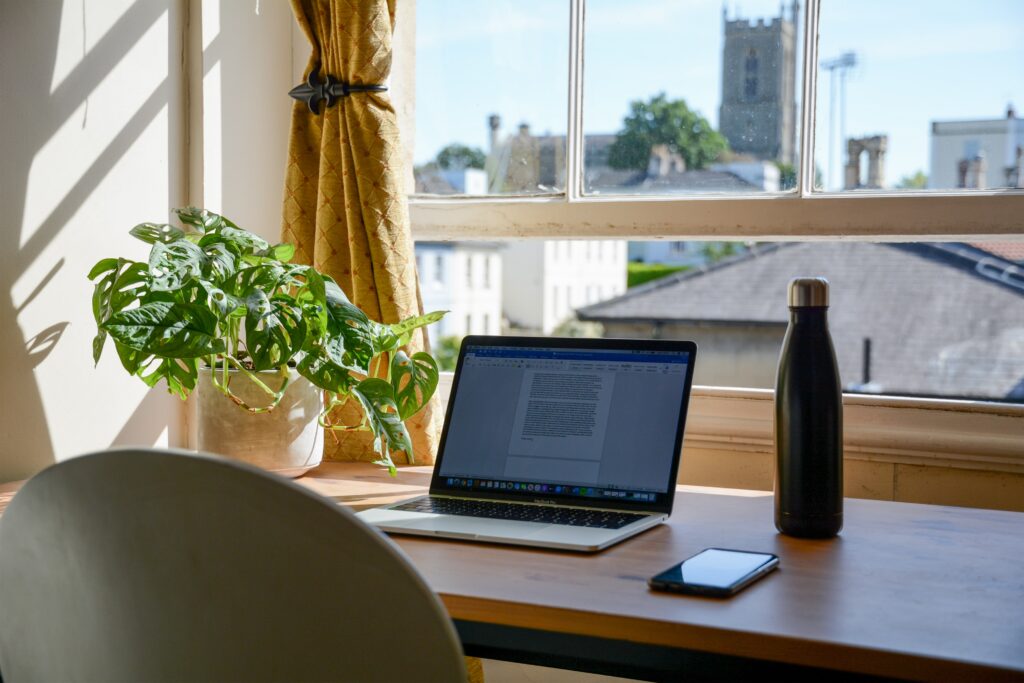 Balanced Life – For many, the pandemic has given us reason to slow down. We are all actually cooking instead of getting takeaway, playing board games with kids and spending more family time as there is no commute anymore. All businesses are quite respectful of every one's situation. Humanity and compassion has come strong during the Pandemic.
Unnecessary travel – Before Covid, it was not uncommon for us to jump at the opportunity of travelling overseas before exploring our own backyard. Fast forward to a Post Covid world and an overwhelming feeling of wanderlust we'll be seeing a surge in domestic travel and boosting the economy within our own communities. This is already a popular trend among the states with eased restrictions and becoming more common within Victorian "community bubbles" wanting to support local.
Online Services/ Products – With restrictions making it near impossible to operate as normal, a decline in foot traffic and an increase in social distancing has encouraged business owners to adapt and become incredibly creative and innovative in how they operate in the current environment. For many business owners, this meant turning to e-commerce solutions to keep up with the demand of consumers.Many business owners have even found their businesses to be more profitable since running strictly online and as an added bonus, have gained the ability to capture buying trends and customer loyalty. Of course, this isn't as simple for business owners who offer intangible services and rely on face to face communication to sell their products. Online communication platforms such as Zoom and Google Hangouts have been critical for these businesses in reaching out to their customers and maintaining client relationships.
Employee's care by offering flexible work – Employers are now offering their team to work from home and it appears that this will start to become the norm with allowing some staff to work from home partially and some onsite. Employees are feeling valued by receiving this opportunity. In turn, this will have a positive impact on reducing employee turnover and maintaining reliable staff.
Rest to mother nature and time to reflect – If you have been on a walk in a local park or you hear International news, people are observing clearer skies, birds chirping and plants blooming. Mother nature got some rest from pollution and now looks happy and positive, which in turn will help us humans living in a cleaner environment.
We hope you all come out of this stronger and we see you all at a local cafe. If you need any assistance automating your Accounting and Bookkeeping systems, please feel free to contact us at info@sumsubstance.com.au or (03) 9424 9447.